Steel Processing Services

Tomsin Steel Processing of Memphis has the quality equipment and highly trained personnel needed to meet all of your processing needs. Our people and equipment give us the advantage in providing order accuracy, fast delivery, and superior service

Coil Leveling

Our cut to length line can level coils from 16ga through 3/16, 72" wide, with a 25T uncoiler

Shearing

We have 4 12' mechanical shears capable of shearing 16ga through 3/8 (A36). We specialize in production shearing of precision cut resquared blanks for OEMs, fabricators and job shops

Slitting

Precisions slitting from 24ga through 10ga. We can slit mults as narrow as .750"

Custom Storage

Inside storage for sheet, plate and coil. 25T maximum coil weight

Rail Access

Our President's Island location in Memphis is a major rail hub served by CN, UP, BNSF and NS
To insure our products meet your requirements, each item is inspected before, during and after production, with complete traceability of mill origin and chemical analysis
Serving your steel needs since 1994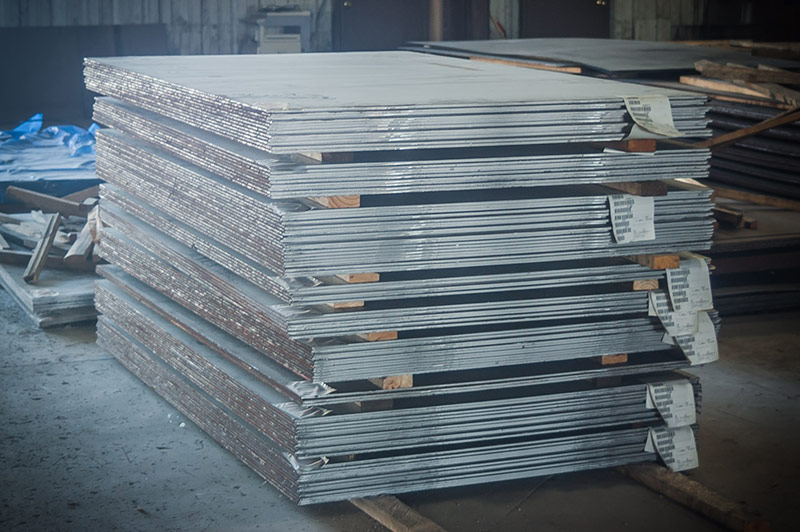 Tomsin Steel Processing is a flat-rolled steel service center located on Presidents' Island in Memphis, TN. Our 60,000 square foot warehouse is situated on 6.25 acres with rail service and four overhead cranes, allowing us to unload 25 ton coils. We carry an extensive inventory of HR, HRP&0, CR and Galvanized sheet, plate, and coil purchased from a variety of domestic mills.
In addition to our steel processing capabilities, we also sell steel for bulk purchasing or export. Please contact us for specific lists of available items.
Over 20 Years Experience

We strive to provide precision cut, quality flat rolled Steel products at a price that allows our customers to remain competitive in the global economy
Contact Us
2672 Channel Avenue, Memphis, TN 38113
Phone: 901-947-6521
Fax: 901-947-4973
Memphis
Our service center is centrally located at the intersections of I-40, I-55, and I22 allowing for economical transportation via truck to a large portion of the USA. Our Presidents Island location on the Mississippi River allows for easy access to barge and rail shipments.